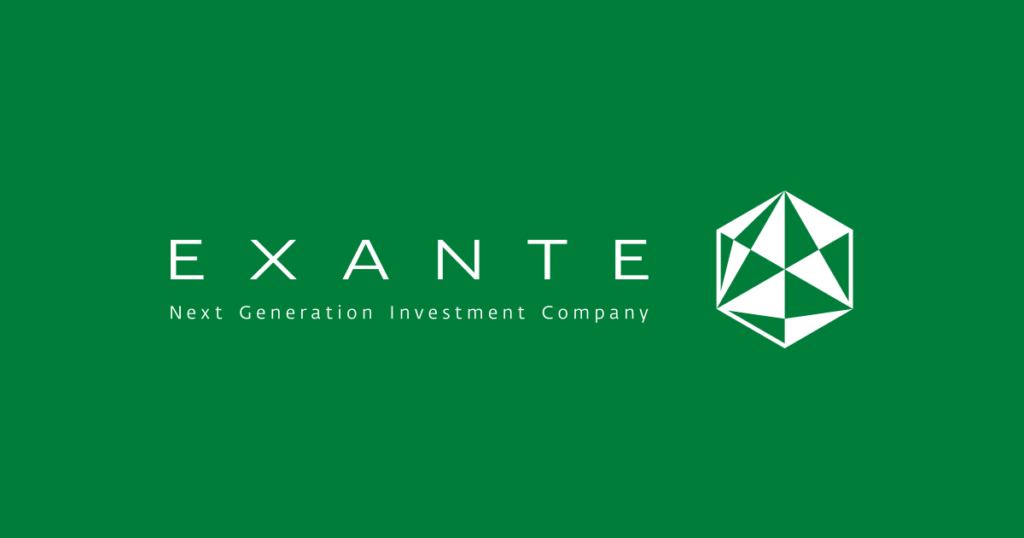 In the twenty-first century, information is paramount. Many traders who want to get started with professional trading firms would do well to equip themselves with the knowledge they will need to make an informed decision when it comes to choosing the right trading platform for them.
In this article, we will answer some of the most frequently asked questions about Exante's web trading platform. These questions include matters related to licensing and regulations, functionalities and features, and how one can try out the platform. If you are interested in learning more about this innovative trading platform, look no further.
What is Exante?
Exante is a leading broker providing access to a wide range of financial markets and instruments for retail and institutional clients. The company was founded in 2011 by Anatoly Knyazev, Gatis Eglitis, and Alexey Kirienko, and it is headquartered in Malta, with additional offices in Cyprus, London, Hong Kong, and other strategic locations globally. Exante offers clients a robust trading platform with advanced trading tools, low-latency trading infrastructure, and a wide range of trading instruments including stocks, options, bonds, commodities (metals), futures, forex, and cryptocurrencies.
Exante's regulations and licensing
Exante is licensed and regulated by the Malta Financial Services Authority (MFSA) and the Cyprus Securities and Exchange Commission (CySEC) for its operations in Malta and Cyprus. With offices in London and Hong Kong, they are also licensed by the FCA in the UK and the SFC in Hong Kong. As they are an EU-based investment firm, they comply with the MiFID II framework, which imposes strict regulations on trading market transparency and structure.
Their extensive licensing provides clients with the peace of mind that their funds are safe and that they are trading with a reputable and trustworthy broker. Exante's compliance with the MiFID II framework also means that their client funds are segregated from the company's, and they will not be used for personal purposes.
With its advanced trading platform, broad range of instruments, and commitment to client safety, Exante is thus a popular choice for traders looking for an efficient and user-friendly broker that focuses on technological innovation.
Exante's web platform at a glance
One of the key features of Exante is its proprietary multi-asset trading platform, which is designed to meet the needs of professional traders. The platform offers advanced charting capabilities, real-time market data, and an intuitive interface that makes it easy to trade a wide range of financial instruments from a single account. In addition, Exante provides access to a team of experienced traders and analysts who offer research and analysis to help clients make informed trading decisions.
The platform's functionalities
In general, traders can perform all the needed operations with the web platform without any problems.
Finding instrument information
They can find investment instruments with the ticker name or regular names, and they can look for instruments based on the exchange on which they trade. To monitor the pricing of multiple instruments, traders can add them to their Quote Monitor. This is an area that works as a shortcut and provides traders with the ability to access their preferred instruments in one place.
Traders can then inspect instruments and price charts in real time, and they can set custom timeframes depending on how they wish to trade. Available timeframes include seconds, hours, 1 day, 1 week, and 1 month.
Finding market information
A Time & Sales module is available for traders who want to view tick-by-tick trading data of different markets. Those who want to scope out the best opportunities across markets and exchanges can visualise market depth with the Market Depth module, which provides the trading volume and real-time trades taking place of various instruments.
Placing and monitoring trades
Of course, traders can place orders effortlessly in the Order panel. All they need to do is specify the instrument, the quantity, the market price if they are not placing a market order, and any leverage they would like to apply to their position. They can also execute their risk management strategies by setting Stop Loss and Take Profit orders as they see fit.
Once orders are opened, traders can monitor their orders in their Current Orders panel. They can cancel active orders from the same panel as well, and they can view open positions and manage their portfolio whenever they like.
Reviewing performance
Traders will also have a detailed account summary that is updated in real time, so they can make the most informed trading decisions. This account summary can contain a variety of information, ranging from one's up-to-date cash balances and instruments, grouped by type. If there is more than one instrument per type, the platform will also show a subtotal count by type.
In the account summary, each trader can track the instrument's ticker, currency, average price, profit and loss, and value. Last but not least, they can compare instruments in different currencies, making it easy to manage their portfolio from one place and make accurate calculations.
Trying the web platform as a guest
If you are keen to give the web platform a go, you can start it from the client's area if you are a registered user with Exante or try it in Guest Mode. This enables you to get a demo of how some of the features work and where you can find certain tools, without having to commit to opening an account and depositing funds with the broker.
When you have configured a chart, you can also share it with a friend using a readable link. If your friend is a registered user with Exante, they will be able to access the chart you shared just as you have configured it, with prices in real time. If they are in Guest Mode, they will still be able to access the specific chart, but they may experience delays in pricing display.