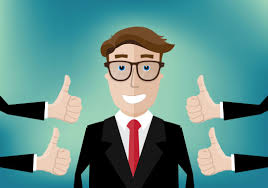 If you work in project management or regularly manage teams and projects, then you'll likely already have the natural skills that make for a great project manager. Strong communication, creativity, and ability to take the initiative are all essentials – but how do you build on your skills past that? What do you do if you want to go further with your career? Here are five tips for boosting your project management skills and providing the best value possible to your team and employer.
1. Dress the part.
So much of how our teams react to us is based on subtle parts of how we present ourselves. That's why it's crucial to make sure your clothes and your body language speak for you, even when you're not talking. Dressing smart-casual, in button-down shirts, petite dresses, or long sleeve jackets, will speak for your professionalism and approachability. Avoid denim and maxi dresses, which can often be seen as too casual, or you won't be taken seriously. Lean into your personal style as well; don't be afraid of wearing bright colors or something that shows who you are. Your outfit should encourage people to respect you, but also to be willing to come and talk to you about the project in question.
2. Boost your learning.
Don't be afraid to back your existing skills with extra learning. If you've got plenty of project experience, sometimes putting some extra time into something like PMP certification training can help give you the knowledge and certification that every project management professional needs. Passing the PMP exam and taking the main content on board moving forward means you will have concrete examples and agile methodology to apply to real-life projects. Especially if it's your first time in a project manager role, having extra project management training, practice training, and course material to back you up will act as a huge confidence boost and fill any prerequisites for future project management roles or promotions.
3. Switch up your communication styles.
Communication is key for any project manager, but did you know that you should also be using different forms of communication for different members of your team or stakeholders? Transparency and clarity are good rules of thumb for talking about projects with anyone involved, but in addition to that, be ready to listen to those reporting back to you with progress reports. Make sure you give them enough time to relay all the information they had prepared before diviing into questions. If you're updating someone else on progress or the success of a project, be sure to filter out any irrelevant or trivial information. Your job is to make progress as smooth and clear as possible, and communication is a huge part of that.
4. Write up project charters.
There are dozens of project management tools and techniques out there but one that you really don't want to miss out on is a project charter. Set up a strong list of deliverables, stakeholders, responsibilities, risks and success criteria at the beginning of the project and make sure it's freely available to anyone involved in the project. Once everyone is on the same page when it comes to outputs, the path to get there will become a whole lot smoother.
5. Debrief after projects.
Once a project is done, make sure you return to this charter and do a full debrief with the team. Don't just focus on ways to improve, but also dedicate time to the successes and key learnings. A debrief should leave people motivated to continue on to even bigger and brighter things next time around, so try to make it more of an inspiring meeting than a boring lecture.