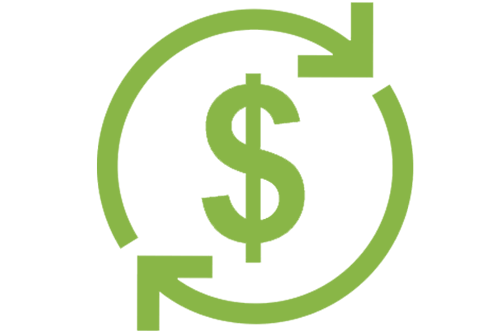 Subscription billings are an essential element of revenue generation. It ensures customers don't miss payments and allows businesses to predict revenue for each month. We live in a technology-driven world where most business processes are automated. Many companies use software to manage recurring billings.
Since there are several recurring billing software, it can be hard to choose the right one. To make things easy for you, we have shared a list of features to look at in subscription billings software.
Manage Products and their Subscription plans
There are various types of subscription billing, like one-time or recurring. Most companies offer different recurring billing options like monthly, quarterly, or yearly billing options. All this makes subscription plan management a complicated task. The software you select should have an advanced subscription plan management that allows defining discounts, promotion rules in the subscription plan.
The software should also support product updates and changes to pricing models. All this should be possible without modifying active billing. The accounting system should manage the current billing efficiently while allowing changes to the subscription model. Some things the software should allow are
Make changes to pricing plans as per needs.
Handle coupons, discounts, and promotions
Provide flexibility to change, add or remove products on subscriptions
Easy Customer Sign Up
Businesses need to continue selling 24×7 for revenue generation. The subscription billings software should include an easy customer sign up feature that allows customers to sign up any time from any device.
It should offer online forms that work across different devices and channels, allowing your business to deliver an efficient Omni-level experience. Sharing of online forms through different channels would help extend your reach and support in higher conversion.
Advanced Invoicing
Invoicing is an essential aspect of the business-customer relationship. It is the business's primary duty to follow a transparent invoicing method to build and maintain the customer's trust. The software should allow customized invoice format options. For example, a basic invoice provides essential details like:
Invoice number
Name and contact information of the customer.
Line items
The total billed amount along with taxes
Discounts if any
Failed Payment Handling
The recurring bill payment system is automated. The system uses stored information provided by the customer to charge cards. A failed payment is lost revenue that can affect your company's bottom line.  The electronic payment system is complicated, and the software needs to handle failed payments efficiently.  
The system needs to analyze each failed payment to find out the reasons and give you a report. It will allow you to make manual changes to the payment schedule and the system's information to process the payments successfully.
Reporting and Analytics
Financial data holds importance for every business. The recurring billing software should allow you to create customized reports to help you understand the economic activity and customer trends. The advanced reporting of data will also allow you to integrate financial data into other business systems through APIs.
To sum up, efficient recurring billing software can help in income generation and expand your customer base, provided it has the essential features mentioned above.
—
Julian Carter is a farmer of words in the field of creativity. She is an experienced independent content writer with a demonstrated history of working in the writing and editing industry. She is a multi-niche content chef who loves cooking new things.