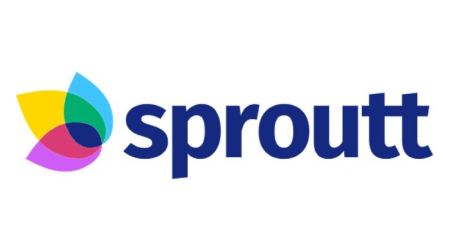 Life insurance is an essential component of a healthy financial and life plan. Sometimes medical exams prohibit seekers of insurance, but there are many forms of insurance that don't require a medical exam. This form of insurance for a life insurance policy not only doesn't require the insured to take a medical screening before they are approved to buy.
This form of insurance appeals to many types of people. Some have a fear of doctors and appointments for medical professionals. This is as understandable as those who fear they will be rejected by traditional insurance on the basis of a preexisting condition. But, at the base, it is concern over approval that motivates people to get a no exam life insurance quote.
However, a no exam life insurance policy doesn't mean that your application won't be screened carefully before approval. For example, you may need to disclose any condition on a questionnaire, and failure to disclose could harm payout. That's why it's important to familiarize yourself as much as possible with the requirements and forms of no exam insurance.
Follow below to learn what these forms are and how you can take advantage of an exam-free life insurance policy through Sproutt.com.
Types of No Exam Life Insurance
There are three main types of no medical exam life insurance policies. These include Simplified Issue Insurance, Guaranteed Issue Insurance, and Group Insurance.
Simplified Issue Insurance
With Simplified Issue Insurance, you will not need to take a medical exam, but you will have to answer questionnaires and a number of medical questions prior to approval. The questions often concern your medical history, height, weight, use of substances, and recent hospitalizations. They may also seek other information about you like previous insurance applications or a motor vehicle record.
For someone seeking insurance quickly, the simplified issue option can be useful for coverage up to $500,000 or less. Nevertheless, remember that the recommended rate for insurance is ideally 10 times your annual salary. To see if you qualify for such a policy consider the overall picture of your health and what your insurers are likely to find out about you with their own research.
Guaranteed Issue Insurance
Many people view a Guaranteed Issue Insurance policy as a kind of lifeline for those reaching for the last few coverage options. It's an expensive form of insurance but the insurance company never sees your medical records, and they calculate that risk in your quote. Usually, these policies are smaller than traditional, and they target a demographic over 50 years old.
Some things to consider when opting for a Guaranteed Issue Insurance policy is the fact that there are some questions that will still knock you out of eligibility. In addition, the benefit of the policy may not be available to beneficiaries because of the "graded benefit," meaning the full amount will stay with the insurer for several years.
Group Insurance
In some cases, an employer may provide a life insurance policy as a benefit. You don't need to answer questions or take a medical exam, and so it's a no exam policy with certain advantages. For one, it's a benefit of your company and it sets rates for all employees as a group, and your employer pays the premiums in most cases.
However, please note that the policy you get as a group will not cover you fully. Most insurers recommend getting an additional policy of your own. Nevertheless, a free policy through your employer is an additional, no exam policy to consider.
How to Get a No Exam Life Insurance Policy
Before deciding on applying for a policy, consider the payment you can afford and your background before choosing an amount or conditions of coverage. Whether you choose a Simplified, Guaranteed, or Group policy, you will need to furnish documentation proving every important piece of information on your application.
Once you complete the application, you can let your potential insurance company analyze the data. They will calculate your insurability and see how much to quote you in the event of approval. Know in advance that the cost of insurance without a medical exam is statistically higher than other policies. Without health information, risk increases along with the cost.
If you want to explore your options with an expert in life insurance, you can learn which policies are the best option for you if you decide against a medically underwritten policy for your own legitimate reasons. You can still protect the lives of those who you care most about with a final payout. Contact Sproutt today to learn more about the policies and options we can offer. Get a quote from Sproutt today.