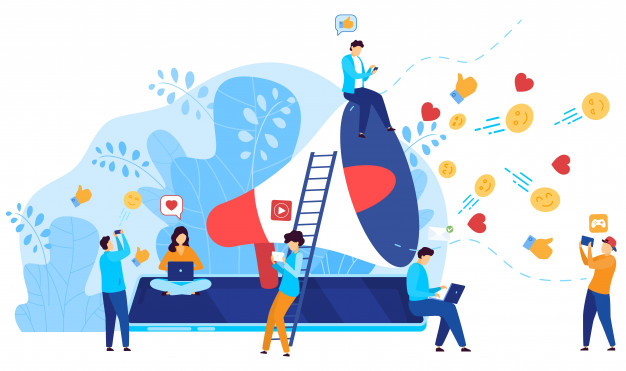 Most online influencers have humble beginnings, they start off at home, chatting away awkwardly to a camera, going through their latest shopping haul, explaining their workout progress, or delving into the trials and tribulations of being a parent. Most wannabes fall at the wayside, but for some, their follow-ship continues to grow and what was once a simple hobby, rapidly turns into a full-blown career.
As an influencer, you're not just an individual sharing certain aspects of your life. With every post, video, story and photograph you're carefully cultivating and developing your personal brand and your name, face and your content are your biggest USP.
A strong brand identity isn't just crucial for boosting your followers, views and interactions across your media, but it also sends a message to other brands and household names, who may want you to advertise their products in return of a fee or other incentives. Maintaining high levels of organisation is crucial in this competitive and incredibly crowded industry, which is why more influencers than ever are turning to DAM software.
Here we'll explore some strong reasons why DAM can take your brand further. In the meantime check out Bynder.com for the latest in DAM software applications.
Brand consistency
We've mentioned above how crucial brand consistency is when you're an online influencer. Even the smallest mistake will not only lose you hard-earned followers, but it can scale back your reputation so far – other brands may look elsewhere. It takes a lot of dedication and hard work to make it as an influencer, so avoiding those minute mistakes is crucial.
DAM software provides a carefully categorised and fully functional library of all your digital assets. Digital assets may include:
Selfies
General photographs
Video content (edited and raw files)
Media from specific brand deals
Fonts and banners
Thumbnail designs
Filters
Blog and website content
Product information and photos
By keeping a well organised and centralised library of all your digital assets, influencers can ensure that they're always on-trend and sticking to their brand guidelines. Metadata and smart tagging capabilities mean you can search for the digital file you need within seconds, and version control keeps your latest saved-files viewable first.
And finally, speedy socials
Most influencers post on Instagram two to three times a day, with an unlimited number of stories. They might upload to Facebook once a day and YouTube uploads are often done once a week. Whilst in between these responsibilities you're also completing other tasks and creating more content. It's not easy to keep ahead of the social media game, especially when you're making this content often two-weeks in advance. And if you're spending hours searching for the right versions or you can't find the file you need for today's uploads, then you could be facing a social media nightmare.
DAM software helps speed up the entire search and upload process, allowing you to upload and embed files quickly regardless of file type or size. No more apologising to followers for issues with uploads or delayed posts! DAM gives you more time to focus on creating high-quality on-brand content.