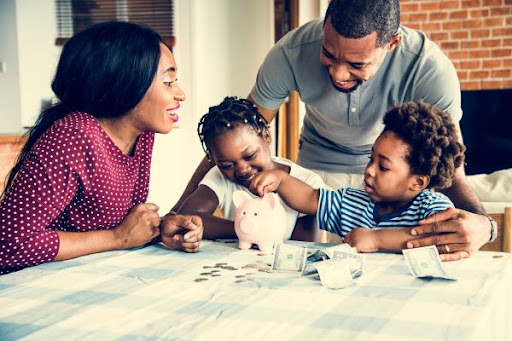 Want to ensure your child is financially savvy? Want to start investing in your child's future? Maybe it's time to ask: what are custodial accounts?
Children look to us to learn important life skills, including how to save and manage money so they can achieve goals. Setting up a custodial account on their behalf is a great way to both teach them about the long-term benefits of saving and set aside funds for their future.
You can get started by learning what custodial accounts are and how to use them wisely.
What Are Custodial Accounts?
A custodial account is any financial account that is set up by an adult on behalf of a minor. While it's usually a parent acting for their child, it can be a grandparent, friend, or other loved one who wants to give a child money.
The custodian has complete control until the child is 21. They determine where to put the money, what to invest it in, and how it's spent. They continue to control the funds in the child's best interests until ownership is passed to the child.
Custodial accounts are mainly set up in one of two ways:
Uniform Gift to Minors Act (UGMA)
Uniform Transfers to Minors Act (UTMA)
The main difference is that UTMA covers more assets. While UGMA covers mainly financial assets, the UTMA can include things like real estate and art too.
Once the child reaches the age of majority, the custodian must release ownership to the child. At this point, they become the sole account owner and can do with the funds as they wish.
Why You Should Consider a Custodial Account
Any sort of savings account can be used to start saving for your child's future. You'll never have a contribution limit, and you'll have the ability to withdraw funds when you choose. It's a great way to put money aside and teach a child how a financial institution works. A custodial account, however, takes that a step further.
Custodial accounts generally provide higher dividends than savings accounts because the money is invested in the market, rather than just growing at an interest rate that never increases. Starting a custodial account for your child is also a way to teach them about the benefits of putting money away for the long term. A longer investment translates into higher gains. Since they won't be able to access the money until they're 21, you'll be able to show them what happens when they hold off instead of spending their money immediately. And if you're saving for something big—college, for instance—it can make a big difference.
How To Open a Custodial Account
Opening a custodial account is easy. You can start the process online or stop by a local branch to complete the paperwork.
As with any account, you'll want to read the fine print before you make your decision. When you open the account, you'll need to provide information for both you and the beneficiary. You'll need things like your address, contact information, Social Security numbers, and the amount of money you plan to invest.
While you have a lot of choices for where you open a custodial account, one of the best is with your local credit union. Unlike banks, credit unions thrive by turning ownership back to their members. This means they share all profits with members by charging lower fees and giving higher account rates. This can be a good thing for making smart investments for your kids.
Is a Custodial Account Right for You?
For many families, the answer is yes. You can set aside funds for your child while teaching them about how finances and investments can grow. The tax benefits could be beneficial as well.
That said, you should review all your options before finalizing your decision to set up a custodial account. If you'll be using this for college, one of the most significant factors is how holding an account will impact financial aid. Assets in a custodial account will show as a child's assets when calculating their eligibility to receive financial assistance.
It's also important to consider that the child will have access and complete control once they hit 21. If you don't want your child to have access to the money or wish for a more responsible way of releasing funds to your child, this might not be the account for you.
Advantages of Custodial Accounts
People love custodial accounts because of their flexibility. With no contribution limits and no requirements when making distributions, they benefit both the custodian and beneficiary. While all withdrawals must be made for the benefit of the minor, the rules are vague on what this includes. It's not limited to educational costs as with other college savings programs.
It's also easier to set up than a more traditional trust fund. This makes it easy to give a child gifts, transferring assets to minors without needing more extensive paperwork.
While custodial accounts don't offer tax-deferred options, they can provide additional tax advantages. Because the child owns the account, the earnings will be taxed at the child's tax rate. Minor children who file as a part of their parent's tax return are allowed unearned income, which is taxed at a reduced rate.
Is a Custodial Account a Good Idea for You?
Many agree that a custodial account can be a great way to fund a child's future. It gives you lots of flexibility for adding additional funding and teaching your child more about investing.
However, like any financial decision, weighing your options carefully and deciding if this is right for you is crucial. You'll be responsible for making the decision until your child reaches 21. Then ownership will transfer to the beneficiary with full access to the funds. With so many ways to invest, your local credit union may be the perfect entry into teaching your child more about investing. It allows you to help them invest for the future while teaching them more about building finances and reaching goals. With more personalized services, higher interest rates on savings, and lower fees, a credit union, such as Capital Credit Union, may be your perfect first choice for introducing your child to the benefits of having financial accounts.