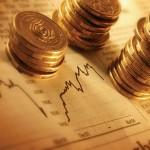 Not everyone is a financial whiz and understands the ins and outs of investing in the stock market or mutual funds. That doesn't mean that you should never get into the investment arena. Even if you don't understand the stock page of the newspaper, there are ways that can make keeping abreast of how your stocks are doing a bit simpler.
Learn the History of the Company or the Stock for Which You Want to Invest
If you are going to be investing in a stock that has a solid reputation and are looking for a long term financial structure, you won't need to check up on your stock the way some of the newer stock options need to be monitored. Before you invest with any company, it is wise to know something about them such as the way they do business, if they have any new and fresh ideas for goods and services coming out and how the stock of said company has done in the past. Look over how the stock has done in various time frames such a bear or bull market. Take a look at how the stock compares in its overall performance to be sure that this is a company in which you want to invest your hard earned money.
Ask Someone in the Know
Don't be afraid to ask questions because you feel you are exposing your ignorance when it is time for you decide where to put your money so that it will grow to your best advantage. There are many sites on the internet that will explain step-by-step how to figure out the best stock purchases for whatever amount of capitol you have to invest. If you have a friend that does well in the market, ask their opinion, just don't take it as gospel fact, just use it as part of your research when looking for the correct investment for you. There is always the option of paying a professional to do all your calculating and figuring for you, but this can run into quite a bit of money. With all the information that is available today on the internet, anyone with some intelligence can figure out the things they need to know to be a successful investor and keep track of their money.
Setting up a Portfolio

Once you have done your research and have a reasonable amount of know how, it is time to set up your portfolio so you can start to make money and reap the benefits of your new knowledge. You can easily set up a brokerage account with a number of online services and you can customize your holdings with various sites that have lists of funds and offerings from which you can choose. There are plenty of sites that have stock trackers so that you can figure out how much your holdings are worth at any given time and can help you decide what your next step is to be.
In today's technological world, information has never been more readily available for those that want to find out how to make the most out of investing in the market for either the short or long term. Take advantage of all the free information that is out there just waiting for you to access it.